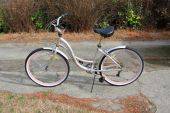 A Tour of Fnora
A quick tour of Fnora's features.
This is a public blog, owned by Carl Milsted, Jr.
You are not subscribed to this blog. Click the subscribe button if desired.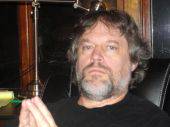 Fnora has a very powerful commenting system.
Comments can have all the formatting features of posts
You can see all of the comments on a post without having to go clickety clickey clickety to the point where your finger joints get sore.
Comments flow forward in time, just like a real world conversation.
Replies are linked through hyperlinks. Hover over a reply link, and you can see the reply in a popup without losing your current place.
Rather than go into deep detail on how comments work, I'll turn over the floor to some artificial characters, who will perform an artificial conversation for your demonstration pleasure.
Scroll down below and see the commenting system in action. Notice how replies are linked.
Keeping up with Commenters
A major advantage of having time-ordered comments is that you as post author need get but one message from many comments. For example the last two comments resulted in this message on my dashboard:

Had there been 20 comments, the 2 would have become a 20. The Read button above would take me to the first of the unread comments, and I could see all the new comments lined up in a column below simply by scrolling.